Entrepreneur, Designer, & Brand Specialist
Mario Flawless
I am an American business mogul, marketing mentor, and conversion optimization specialist best known for being the founder and CEO of Flawless Website Design – Colorado's leading small business website design company.
I have founded several additional businesses to fuel my client's brand awareness in the fields of graphic design, photo and video, and audio engineering.
My goal is to continue to be featured on media channels and publications and to continue to be widely seen as one of Colorado's top business leaders.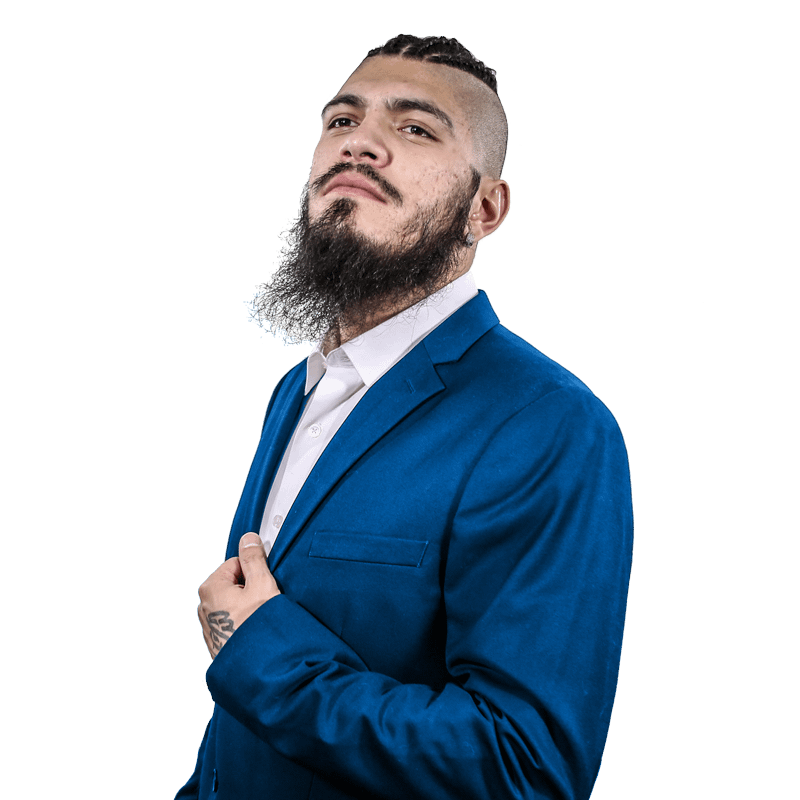 A Colorado Performing Legend
Beyond my success in business, I have also established a name for myself in the music industry as "Elite" with Music & Money, my record label.  I have had live performances in 38 of the 50 states at over 150 events, boasting over 1.2 million Spotify streams, and sold over 11,800 copies of my album "Revelation". I have even been able to perform alongside other big cats in the industry such as Chingy, Do or Die, Bonecrusher, Devin The Dude, Mr. Criminal, Jon B, Caskey, Chamillionaire, Busta Rhymes, E-40, Lil Flip, Paul Wall, Do or Die, Twista, and Shawnna.
No Excuses – Entrepreneur Update
Why I Quit My Last "Job"
If you are stuck in a job that you are not satisfied with, you need to watch this video immediately. I cover the E.S.C.A.P.E. method, how and why I quit my last job, and why you need to live your life to the fullest of your capabilities. Be your own boss and don't let anyone tell you differently. Don't let your competition dictate the way that you operate your business.
Be successful from the start.
Bitter Lips Tell Lies…
Check out the music video to my hit single Bitter Lips on YouTube! Featuring the lovely Nicole Anne Lavelle from the THC girls, badass cars, and myself with my vape, this was one my funnest music videos to put together.
Browse Mario's Online store
New Products Now In Stock
Check out my brand new online store, filled with the products that I've created; including t-shirts, music, and more. Show that you mean business by supporting my online ventures. Browse the store now.
Mario's ENTREPRENEURIAL Experience
The Businesses I Manage & Operate
CEO & Developer
Creating high-converting websites that get results.
CEO & Developer
Developing creative mobile apps for small businesses.
CEO & Designer
Unlimited graphics, one flat price.
Mentorship & Educator
Mentoring entrepreneurs to success.
Marketing Director
Weight loss supplements.
Recording Artist
Hip hop record label with a unique sound.
Photo & Video Producer
Music video production & photography.
Audio Engineer
Spacious, high-quality recording studio.
Let's Create Something Epic
Music & Money #Lifestyle
In 2001, I dove head-first into the music industry and instantly found a passion for making music. Setting up a simple little studio in my grandparent's basement (displayed in the 2006 picture), I began recording other artists to gain experience in mixing and mastering. By 2009, I was recognized as an established audio engineer with Pro Tools certification.
To get my foot in the door, I quickly realized that I was in need of a variety of services to get my image right and to get my music out there. I needed professional photos to brand my image. I needed a website to market my music. I needed graphics for my albums. Most importantly, I needed to market my music.
After dabbling in website design and graphics for a couple of years, I noticed the huge potential for increasing my revenue by offering the same services to other artists and small business owners like myself. A new passion was taking over and my love for helping others began to form.
I shifted directions to focus on my businesses that help other businesses grow. With my music on all of the major platforms like iTunes, Spotify, etc., I am able to earn additional passive income with my music while I focus on my clients and their success.
MARIO'S SKILLS
The Versatile Magnate
Marketing
Search Engine Optimization
Email Marketing
Social Media Marketing
PPC Advertising
Traffic & Analytics
Website Development
Html, CSS, PHP, & Javascript
Custom Plugin & Theme Development
Conversion Optimization
WordPress Website Management
Security & Performance Optimization
Graphic Design
Logo Design
Flyer Design
Online Ads
Social Media Graphics
Pretty much any graphic
Mobile App Development
Android & iOS
UI/UX Optimization
App Store Submissions
API Integrations
Professional Audio
Recording Services
Audio Compositions
Audio Mixing
Audio Mastering
Instrumental Production
Music & Money
"Revelation" Album
"Lost in the Moment" Album
Featured in numerous publications
Featured on other artist albums
154 Concerts/Events Performed
Online Marketing

Website Development

Graphic Design

Photo & Video

Professional Audio

Music & Money
MARIO'S CREDENTIALS
Awards I've Won
2017 Small Business Excellence Award For Web Design
Small Business Excellence
2018 Small Business Excellence Award For Web Design
Small Business Excellence
2018 US Technology Elite Award for Web Design
US Business News Magazine
2018 Best of Englewood Award for Website Designer
2019 Best in Email Marketing Services
Global Business Insight Awards
2019 Small Business Excellence Award For Web Design
Small Business Excellence
2019 Leading Innovators in Conversion-Focused Website Design
Corporate Vision Magazine
2020 Top Web Development Company
2020 Most Innovative Website Design Consultancy in Digital Conversation Optimisation
Corporate Vision Magazine
2020 Best Web Developers in Lakewood
2021 Best of Englewood Award for Website Designer
2021 Entertainment Artist of the Year
Corporate Livewire Prestige Awards
Web Design Company Of The Year 2022
Most Innovative Web Design Business Leader 2021
Global CEO Excellence Awards
MARIO'S CLIENT LIST
Vast Network of Pros
This is a list of all of the people an companies I have worked with in the past.
112
3rd Point of View
4Real Ent
5Points Apparel
50 Shades of Forever
5280 Commercial Drywall & Frame
7 Gang
A Kidd From New Haven
Adee & Lil Devil
AJ On The Track
Albeez 4 Sheez
Altitude Movers
Alumni Auto Glass
American Cleaning Service Company
American Painting Service Company
A.S.K. Consulting
Aware
Bars on I-95
BeatsKing
Bee Extremely Amazed
Best Promotion Team
Bishop Athletics
Block Bois
Bounce Ball Boogie
Britney's Pet Grooming
Bronco Gang
Buck17
Cabrera's Tree & Snow Removal
Caskey (Cash Money Records)
Cats Kid Clothing
Cause51
CBDtology
Certified Hit
Chayne Clouds
Chingy
Christmas Lighting Colorado
Chocolate Dope
Colorado Lowriders
Colorado Quest
Colorado Sounds
Commission For Kids Realty
Crown and Glory Hair
Culture Shock
Dancerotic
Daniel Lee
Dark CRM
Dean Richards
Denim Galore Boutique
​DeRain
Diamond Image Cleaning
DistroMonster
Do or Die
Dread Guru
Drop Boyz Ent
Dru Hill
Dynamic Customs
Edd!e P.
Elite Drain Solutions
Elite Weight Loss
Esu The Illest
Face The MC
Five Star Painting
Flawless App Design
Flawless Music Videos
Flawless Photographer
Flawless Steel Welding
Flawless Website Design
Frame by Frame
Freakinstine
Friends of Riviera
Fry House
Gearhead Survival Hats
Geek Street Society
Get Skinny
Ghoster
Gialado
Gicairo
Golden Revolution
Guaranteed Glass Solutions
Heavenly Smiles
House of Hair Barbershop
House of Hope Ministries
Intrakit
Improv Productions
Iris Office Solutions
Jaben Entertainment
Jae Stew
Jambim
Johnny Macho
Jon B
Kamco Properties
Karavall
KC The Realist
Kendall Media CO.
Key Bookstore
Kra Z Spirit
Krysta Jones
Kush Babes
LatinX CT
Leading Cleaning Team LLC
Lil Flip
Lino's Pizza
Lou Denver
Lorna Little
Lovin Light Productions
Mako The King
Man With A Vision
Ma$e
Mastermind Network
MD Rural Area
Media Saga
Megabucks
Members Appraisal Management
Mesn
Mid America Wrecker Sales
Mike Rhodes
Mindless Thoughts
Miss Rice
Mixgreat
Mobile Mechanics
Monty's Home Repair
Music & Money
My Garage Sale App
Nicole Anne Lavelle
No Excuses VIP
NomadiCam
Ohio Valley CBD
Ososik
Palm Beach Pure
Passport Cannabis
Perfect 20/20
PhilosophyOSO
PG Sports
Po House Entertainment
Power of CT
Premiere Traffic
Pushin Positivity
Quipco Inc
Raymond Marcus
RAZ Motorsports
Real Note Records
Re-UAV
Riff Raff
River Rats
Rittz
Rochester Cleaning Service Company
Rockit Richee
Roger Williams Songwriter
Rosie The Rooter
Ruby Jean Clothing
Sanja Ganja
Secret Illusionz
SelfMade Customs
Shields ​Investigative Solutions
Shisha Leafa
Shoreline Landscaping
Silk
Simply Fresh
Sin Sally
Sinful Salon
Six Sense Records
Sparkadiss
Sky Rise Cleaning, LLC
Solo Empire Ent
Soul Sessions Studio
Sparkadiss
Smash Brotherz
Square One
Stallion Moving
State of Mind Fashion
Stauffer & Sons Construction
Steam Pro Inc
Studio 47
St. Paul
Steady Mobbin Music
Swanky's Vittles and Libations
Sweet Missions
The High Country Girls
The UPS Store
Tomahawk
Twista
Vic Carter Music
Vicious V
Vicuals
Viewpoint Music
Waka Flocka Flame
Wordsmith Studio
Yahyo
Yung Face Ent
YungLyfe 5th Gear Clothing
ZXT Bee Pollen
WHAT OTHERS SAY ABOUT MARIO & HIS BUSINESSES
Reviews & Testimonials