In this post, I'm going to cover everything you need to design a profitable website. It doesn't have to be expensive or complicated. In fact, it can be done for as little as $64/month if you know what you're doing.
All you need is a domain name and web hosting, a WordPress install, the WooCommerce plugin, and some high-quality content. Then you can start promoting your website using social media, email marketing, and paid advertising.
Purchase and set up your domain and email addresses
The first thing you need to do is purchase and set up your domain name (your web address) and any custom email addresses you may need. A domain usually costs around $15 per year unless the domain is a premium domain. I purchase all of my domains through Namecheap. Keep in mind that you need to find the perfect domain for your company, something that matches.
Most domains are inexpensive, however, a premium domain is a unique name that is more likely to generate revenue for you. For example, mathematics.com is worth over $500,000. because it is a top-level, premium, and excellent domain name that best fits a company with a long history of studying numbers, shapes, and structures.
Your main email address will be the business or brand name of your company followed by @yourdomainname (e.g., [email protected]). I recommend that you set up at least 2 email accounts: one for you and one for your customer service team in case people have questions about the products or services on your website. Credibility is huge when you're trying to design a profitable website, so having a custom email address or 2 is a must.
Set up your website hosting server & WordPress install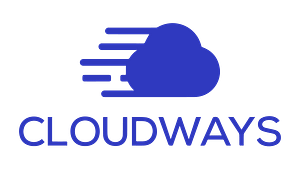 The difference between a domain and hosting is that a domain is the name of the website (the URL) and the hosting is the content being displayed to users.
So the next item you'll need to set up is the website hosting and CMS platform. I recommend Cloudways hosting because it is one of the best-managed WordPress cloud servers. You can also use Flywheel or Namecheap's EasyWP also. All of these companies provide excellent customer support, blazing-fast servers, and quick WordPress installs. Cloudways is my go-to for most websites but you do have options.
When you're starting to design a profitable website, your website loading speed is a huge factor in the success of your website. You want to focus on your website's loading speed from the beginning. This means that you need to stay away from any "Shared Hosting" plan where your website shares a server with a ton of other websites. Even though shared hosting plans are cheap, remember the phrase "you get what you pay for". This is especially true when it comes to your website hosting.
Take your time to analyze all 3 that I mentioned so that you can find the one that's going to work the best for you. Trying to design a profitable website on a slow server is impossible. Choose your hosting carefully.
Connect your domain to your server
Once you've got WordPress installed, the next step to design a profitable website is to connect the domain to the hosting server. All you need to do is update just a couple of DNS records. Don't let this intimidate you. Remember that all 3 of the hosting companies that I recommended have excellent customer support and they will walk you through the process. It is simple if you follow instructions.
Once your domain name is connected to your hosting, you can start installing a theme and plugins!
Choosing the theme for your brand
There are thousands of WordPress themes on the market (both free and paid) that you can use to create a website with styles that look very professional without having to know any code. I recommend starting off by looking for a theme with the features you need such as blog posts, landing pages, a shopping cart, and contact forms. You want something with all of these because it will help you set up your sales funnel.
A sales funnel is a sequence of steps that your prospects must take in order to become a paying customers. This includes landing pages, lead magnets, opt-in forms, email marketing software, and a checkout page. The theme you choose should have this type of design built into it so that you can just customize the colors/fonts and copy to match your brand.
My all-time favorite theme is the Divi theme by Elegant Themes. It is a premium, multi-purpose theme that you can use for just about anything. It's equipped with a lot of great features and a wide variety of templates to choose from. I am a huge fan of it and I've used it on just about every site that I've designed (including this website). Divi is my go-to theme when I want to design a profitable website.
If you're not wanting to spend the money on Divi, that's perfectly fine. If you went with Cloudways for the hosting, you'll get the Storefront theme for free when you install a Woocommerce WordPress install. Storefront is a wonderful theme to use if you're just getting started.
Setting up plugins for sales
Once you have chosen a theme, you can start looking for plugins that are compatible with the design of the theme. There are thousands of plugins on the market, but I would recommend choosing ones that make life easier for your customers and help you run everything better.
WooCommerce is the most popular e-commerce plugin for WordPress because it is free and has a lot of features, including compatibility with almost every payment gateway. This plugin will allow you to easily set up your own store where people can buy products on your website.
Use a plugin like Gravity Forms to handle your contact form for your contact page. This plugin is also great for creating lead magnets (free content that you offer as an exchange for someone's email).
Another plugin you need to install and set up for your website is the RankMath SEO plugin. This plugin will help you optimize your pages for specific keywords.
If you purchased the Divi theme from Elegant Themes that I mentioned in the previous section, you'll also have access to download the Monarch social media sharing plugin. Monarch allows you to add social media share buttons directly to your pages, posts, and products to gain more free traffic and social media followers. You can see examples of websites that I've designed using Divi right on my homepage.
Create all pages necessary (keep it simple)
The next thing to do when starting to design a profitable website, now that you have your domain connected to your hosting, you've chosen a theme, and installed your plugins, it's time to start creating pages.
Here are all of the pages you'll want to include from the start:
Home page
About Us Page
Contact Page
Blog Page (for posting new blog content and gaining SEO traffic)
Landing page for your opt-in form (this is where you'll send PPC traffic)
Product/service pages
Cart, Checkout, My Account pages (Woocommerce creates these pages automatically if you follow their quick start walk-through)
Legal pages (Terms of service, privacy policy, disclaimer, refund policy)
The design of these pages will vary depending on the theme that you choose, the industry/niche your company is in, what you're offering, and your target audience. Make sure you keep the design consistent across all pages. That means don't change the fonts, colors, or styles unless you have a good reason for doing so.
Create high-quality content that provides value to your visitors
The next step to know when learning to design a profitable website is to create high-quality content. In order to get people to purchase from you, they need to trust that you know what you're talking about and believe in your product. This is good because it weeds out a lot of the junk selling going on everywhere else, but it also means you have a much higher standard for content quality before people will be willing to buy.
Have writers on your team write content that helps people solve problems. This will help you build trust and get more SEO traffic (which is free). You can then repurpose this content into blog posts, social media posts, videos for Facebook, Instagram, TikTok, YouTube, etc…
If you're in a competitive industry, don't waste time writing about yourself and your company. It's much more effective to write content that solves problems and targets pain points in the industry instead of just talking about yourself. Your sales copy is one of the most crucial components when you need to design a profitable website.
You'll need to post new content on your blog on a consistent basis in order for people to get to know you and see that you're active. This is also good because search engines absolutely love fresh content (which increases SEO traffic), but this can be hard if you're busy running the business.
Use AI to speed up the writing process for your blog posts. By using the right tools you can automate the writing process, freeing up your time for more important tasks. Jarvis AI is one of these tools that can help you design a profitable website by being able to quickly write blog posts (by pulling questions, answers, and related content together) while also building your SEO traffic at the same time.
Promote your website using social media and email marketing
Before you start marketing your website, you must first have a strategy in place for how you will attract people to your site. Your plan should include the channels you'll use, a detailed description of what content you'll share on each channel, and a way to measure which strategies are working and which ones aren't.
Start by analyzing all of the channels you plan on utilizing. Don't try to dominate all platforms unless you're using an automation tool for cross-posting. Look for the channels that suit your industry and audience best. If the goal is to design a profitable website, you'll want to focus your traffic on the channels that will make you the most in return.
For example, you'll find more business owners on LinkedIn than TikTok. You'll find more people looking for entertainment on TikTok than Pinterest. You'll find more DIY'ers on Pinterest than on Twitter. You get the point.
Post interesting, helpful content on social media at least once per day (5-10 times per week is what I recommend). Use hashtags to help people discover your posts. Make sure you don't just set up one or two accounts and then never use them again either because this reeks of inactivity and it's a waste.
Build an email list from the start so you can send valuable offers to your contacts when you have something new to promote. This is good because people will only give you their email address if they trust that you're not going to spam them, but at the same time this makes it much more likely that they'll convert when it's time to buy.
Scaling up your website with paid advertising
Don't waste money on ads until you've begun building your email list, tested different types of offers, and done enough content marketing to learn what works and what doesn't. Paid advertising is expensive so you don't want to plop down $1k/day for ad spend without testing first.
Once you've solidified your offer and you're ready to start with paid advertising, the same type of process begins where you must first analyze the platforms which you plan on utilizing. Google Ads, YouTube ads, Facebook/Instagram ads, TikTok ads, Reddit ads, etc…
I recommend starting small, by creating 3 or 4 campaigns running at $5 to $10 per day. This will give you a good idea of what works and what doesn't, then you can scale up or down as needed. The key though is to start small (it's ok if you go through a few hundred dollars) because this helps prevent wasted ad spend and keeps your business from going under.
You'll need to keep track of things like:
The types of ads that convert best
Which audiences are generating the best results
How much revenue each campaign is bringing in
After running your campaigns for a month or two, you'll have enough data to draw conclusions about what's working and what isn't. This is when you can scale up your ad spend if one of your campaigns is working really well.
A note about ad spend: ad spend can be a huge profit killer so after you've started running ads, don't be surprised if there are days where you lose money. It's completely possible and realistic that you'll probably go through a few hundred dollars or more while testing and finding your footing in the beginning since it's hard to predict exactly what will happen once you start showing your ads to real people.
What I recommend is to set aside $300 or so per month for ad spend and just be as frugal as possible. This is crucial when trying to design a profitable website so that you don't lose too much money right away if the ads aren't converting.
In order to track your ad campaigns success, you'll also need to keep track of things like:
What is the cost-per-click (clicks)?
How many people are seeing the ad (impressions)?
How many sales were made from each campaign/ad group (conversions)?
How much money you're spending per lead (ie: $10 per email address, $30 per phone number from a text ad, etc…)
What is your conversion rate?
When you design a profitable website, you need to know your conversation rate above all else. The conversion rate is the number of people that purchased divided by the number of people that clicked the ad. For example, if 100 people clicked your ad and 5 of those people made a purchase, you'd have a 5% conversion rate. This is the most important percentage to look at when you're trying to design a profitable website.
Everything You Need To Design A Profitable Website Summary
Here are the total costs involved to design a profitable website:
Namecheap Domain: $15/year
Namecheap Emails (3 custom email addresses): $38.88/year
Cloudways (2GB Vultr Server): $23/month
Divi Theme: $89/year or $249 one-time lifetime
Jarvis AI (for writing copy): $29/month for 20k words.
Total: ~$63.91/month
Designing and launching a website that generates sales can be challenging. This is why I've created this in-depth blog post on everything you need to know to design a profitable website, from designing the perfect site to scaling your ad spend. I hope you find these insights helpful as you work towards building a profitable digital marketing strategy for your company! Be sure to let me know if there's anything else I can do for you in the comments below or you can reach out to me so that we can work one-on-one on your website.