BECOME A BEAST WITH MARIO FLAWLESS
RUN YOUR LIFE & BUSINESS ON YOUR OWN TERMS
"Mario's website superpowers truly changed my business. Not only can I properly showcase my skills now, but I can also generate and KEEP leads. I have never felt so confident in my business. THANK YOU, MARIO!"
"I love my website! I'm so happy I was able to work with Mario! He really came through for me. I am having great results and I couldn't have done it without him. I would recommend Mario to anyone! Thank you so much!"
"I love my website! I'm so happy I was able to work with Mario! He really came through for me. I am having great results and I couldn't have done it without him. I would recommend Mario to anyone! Thank you so much!"
I'm an Entrepreneur, designer, & visionary leader
I am an American business mogul, entrepreneur mentor, website designer, mobile app developer, and conversion optimization specialist best known for being the founder and CEO of Flawless Website Design – Colorado's leading small business website design company.
I founded Flawless Website Design in 2013 as a web design company that focused on creating beautifully-designed sites that generates highly-targeted leads and sales for my clients.
As a business owner, designer, and marketer, I constantly strive to become better at my craft every day.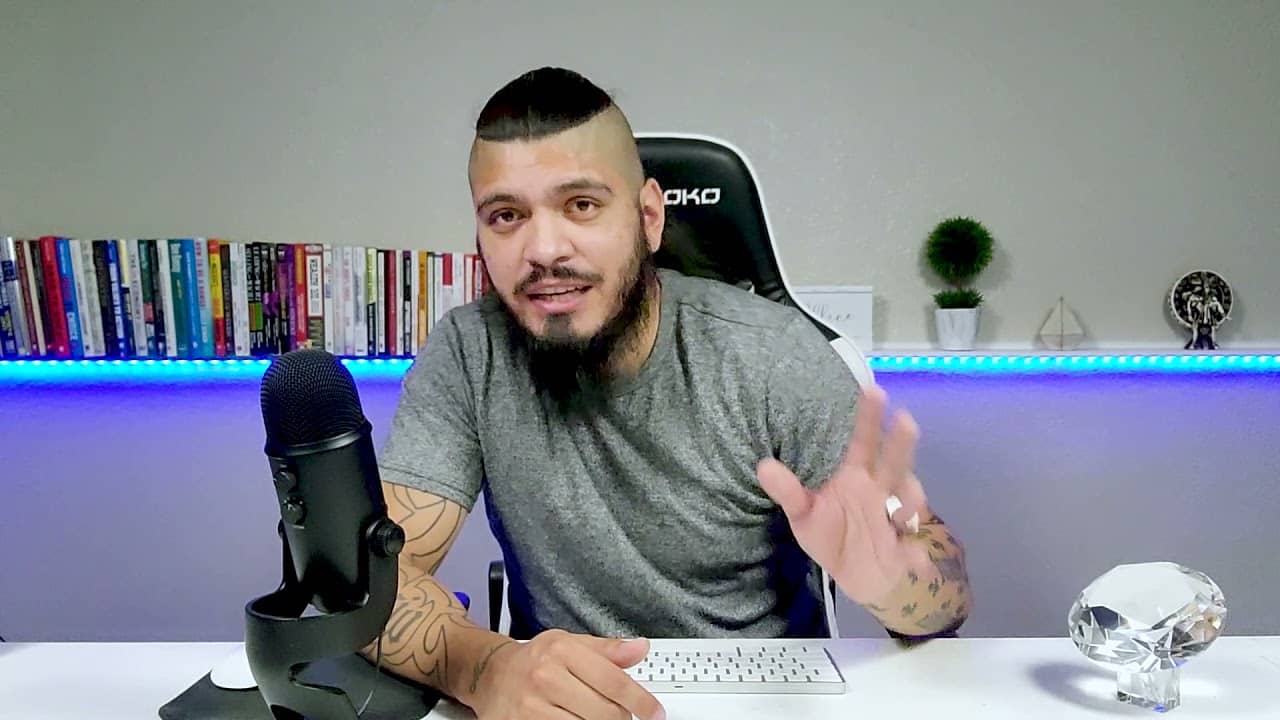 work one-on-one with mario
If you are looking for a web developer, website designer, graphic artist, SEO specialist, or mastermind mentor – I am the person for you. I also offer one-on-one consulting services for budding entrepreneurs who are looking to take their business ideas and turn them into successful businesses. I have helped several small business owners build successful online empires, including lucrative e-commerce websites that generate 6-figures per year.
I work hard & get results
I am what most people call a "workaholic." I love creating things that can help me, my family, friends, and clients. So much so that if I am not actively producing something- whether it be building a website or creating content – I am thinking about it.
I have a very strong entrepreneurial spirit and a take-charge personality. I am a problem solver and a hard worker, always willing to go the extra mile to ensure that projects are completed on time and done well.
I am a person that lives by the motto, "There are no excuses – only results."
If I say I will produce something, I am going to do it. If I tell you "I will make you a website that makes money" – then that is what you are going to get.
My work ethic is contagious – as a business owner and entrepreneur mentor, if people see me working 12 hour days on projects, they will do the same. I treat my clients like family and am always available for them to meet or reach me.
I even work on Sundays and Holidays, which are not considered "normal" working days for most people.
2017 Small Business Excellence Award For Web Design
SMALL BUSINESS EXCELLENCE
2018 Small Business Excellence Award For Web Design
SMALL BUSINESS EXCELLENCE
2018 US Technology Elite Award for Web Design
US BUSINESS NEWS MAGAZINE
2018 Best of Englewood Award for Website Designer
ENGLEWOOD REWARD PROGRAM
2019 Best in Email Marketing Services
GLOBAL BUSINESS INSIGHT AWARDS
2019 Small Business Excellence Award For Web Design
SMALL BUSINESS EXCELLENCE
2019 Leading Innovators in Conversion-Focused Website Design
CORPORATE VISION MAGAZINE
2020 Top Web Development Company
CLUTCH.CO
2020 Most Innovative Website Design Consultancy in Digital Conversation Optimisation
CORPORATE VISION MAGAZINE
2020 Best Web Developers in Lakewood
EXPERTISE.COM
2021 Best of Englewood Award for Website Designer
ENGLEWOOD REWARD PROGRAM
2021 Entertainment Artist of the Year
CORP LIVEWIRE PRESTIGE AWARDS
Most Innovative Web Design Business Leader 2021
GLOBAL CEO EXCELLENCE AWARDS
2022 Best Web Developers in Lakewood
EXPERTISE.COM
2022 Web Design CEO of the Year
GLOBAL CEO EXCELLENCE AWARDS
Web Design Company Of The Year 2022
CORP TODAY MAGAZINE
2022 Web Design CEO of the Year
CEO MONTHLY
"Knowing my site is running "flawlessly" (pun intended) frees me up to focus my energy in other areas. I'm sure my review sounds like an employee wrote it but I can assure you, not. I'm just a satisfied customer and the least I can do is leave a great review. Thanks again Mario, can't wait to see how Cause51 turns out!"

Andrew Young
Owner, Bronco Gang & Cause51
"Great quality work. No question is stupid and no request is too difficult. I'll never work with anyone else when it comes to my site. I couldn't be happier. 🐘"

Vic Carter
Owner, Vicuals & Ruby Jean
"Mario and his team are professional and go above and beyond to exceed expectations. We get so many compliments on our company website and look forward to seeing how our online community will continue to evolve. 10/10 would recommend."

Ashley Little
Owner, Power of CT
"Extremely professional, helpful, great quality work and customer service. Highly recommend!"

Dawanna Gibbs
Owner, Denim Galore Boutique
"Always 100 percent quality work and done faster than I would anticipate. Professional that truly have compassion for your business and can really help bring your mission to life!"

Sanja Ganja
Owner, The Sanja Ganja Show
"Mario has made my dream a reality. Flawless is very professional with everything that they do and very responsive. He works with you every step of the way and helps you create the perfect plan tailored to your needs."

Marc Anthony Colon
Owner, LatinX CT
I am so happy with the results and I appreciate the time that Mario took to really make my store pop with all his tech-savviness, his talents really show through.
I am forever thankful and beyond content that I went with Flawless Website Design. 5 Stars all the way across the board!!"

Samantha Vigil
Owner, 50 Shades of Forever Clothing
"Mario is very professional, honest, and reliable, I am very happy with his services!!!"

Gloria Prieto
Owner, The Leading Cleaning Team LLC.
"I agree with all the positive reviews. Mario is a true artist. He worked directly with me as a team to create a site perfectly conveys not only my vision for my business, but also those things which are unique about me as a person. Everything from fonts to photo selection to providing his input on site content, he was able to create a much more professional looking website than I was expecting from such a reasonably priced service. I'm happy and lucky to have him on the team."

Diana Wheelock
Owner, CBDtology
"
Most amazing person you could work with.
We gave Mario some random ideas on how to rebuild our outdated website. He did that and more. This guy is something special. Just his whole persona is amazing, you can tell this is a very amazing person the second you talk to him. His whole company is. He was constantly giving us updates throughout the process. We were so busy I'm sure we missed some of them yet he still created the best website for us that makes our competitors look like children. I was the person in my company to chose this guy. And he's making me look very good. Thank you so much Mario! You are a master at your craft."

Garett Wolff
Members Appraisal Management
"My first experience with Flawless Website Design was awesome. My father is a singer/songwriter and he needed a creative website for promotional and networking purposes. His website was completed in a short amount of time, it was professional, and exceeded our expectations! I recently started an online store and I called up Flawless Website Design without hesitation! For the second time they blew me away with their creative and professional website design capabilities! Both websites are producing great results! The support and customer service is also great!"

Phil Williams
Owner, State of Mind Fashion
"
Working with Flawless Website Design is nothing short of the title, Flawless. Mario is super hands on in supporting our team in navigating our website and learning the functions on the backend. All of our questions are answered within a reasonable timeframe which allows us to work efficiently. The format they provide is incredibly easy and I'd highly recommend his service to any small business owner looking for a professional website."

Tia Long
Co-Owner, Power of CT
"I can't express the amount of gratitude I have for Mario! Since being referred and introduced about 3-4 years ago, Mario is always my go to guy! Him and his team complete all my projects, from the simplest font change to logos to a 8×6′ banner design to the website designs! Whether it be big or small, they complete it with the most efficient time with a great cost! I love working with Flawless and wouldn't go anywhere else!"

Amberlee Crimmins
Store Manager, The UPS Store
"Mario enhanced the creativity we brought to the table. He perfected and helped our visions come to life and they also went the extra mile to get us the perfect pictures to promote our website. Besides all that, his team is a great group of people that are easy and comfortable to work with. Definitely going to be doing business with them for years to come!"

Leon Ramirez
Artist, Mako The King
"Mario and his team are incredible, I've got the opportunity to work with them multiple times and would definitely recommend their service!!! Love working with this company and look forward to working with them again in the near future!"

Mesn
Artist, Mesn
"Mario's website superpowers truly changed my business. Not only can I properly showcase my skills now, but I can also generate and KEEP leads. I have never felt so confident in my business. THANK YOU FLAWLESS!"

Kendall Hackett
Owner, Kendall Media Co.
"Within 24 hours of talking to Mario, had an investment offer on my startup. Great advice, great guy."

Alexander Vucasovich
Startup Developer
"Ive been using Flawless website Design for about 4 years now and I continue to be impressed by the service. Mario does an amazing job creating what my company needs to be successful!"

Krysta Jones
Owner, THC Girls
"I love my website! I'm so happy I was able to work with Mario! He really came through for me. I am having great results and I couldn't have done it without him. I would recommend Mario with flawless web design to anyone! Thank you so much!"

Monty Brickell
Owner, Monty's Home Repair
"Mario has been absolutely FLAWLESS! He has exceeded our expectations by far! Excellent customer service and prompt turnaround time! Mario handles business with professionalism and efficiency! Now, our business looks "Flawless"!

Donnie Ray
Owner, 4Real ENT
"Before Flawless it was very frustrating and time consuming to figure out things about my website. Mario and company been very helpful and efficient. Now I have more time to focus on other parts of my business"

Anthony Bagley
Owner, A Kidd From New Haven
"I hired Mario of Flawless Website Design to help me update my business website. It was a pleasure working with him as he was very professional, efficient, and patient. I am happy with the end result and it didn't cost me an arm and a leg to get my website up to date and looking how I wanted it to after many have tried and failed."

Mark Kinsey
Owner, Swanky's Vittles & Libations
"Mario & his team have been hands down the best team I've worked with. They're respectful, they're helpful, they're very professional, and they help you bring to life any visions, ideas, goals, plans, or dreams you may have. It's fun to work with Mario. I highly recommend him. I'm going to be working with them for years to come"

Leroy Aragon
Owner, 5280 Block Bois
"I love my new website. Not only did Mario build a website that is fresh and user friendly he personally helped me understand how to use and update it myself. I feel more confident moving forward that my business will also have a significantly better online presence!"

Adam Hursh
Owner, Sky Rise Carpet Cleaning
"I'm not sure I know another whom is more well put together. Which in turn, pulls together, the perfect web presence for any campaign. If you seek priceless service, it is here and now. Flawless is just that."

Daniel Scott Burke
Owner, Mental State Music
"Mario and his team are creative and were wonderful to work with. I gave a vision and they brought it to life. I will continue to give my business and recommend them to anyone who needs their services I'm extremely happy with my video."

Darnell Thomas
Owner, Yung Face Ent.
"Mario works hard to make our company look great on line and his personal service to our needs is outstanding. We are lucky to have found this company and would recommend them to everyone."

Pam Powell
Project Manager, Flawless Steel Welding
"Mario created an awesome functioning, totally secure website for me that all my fans can come to and easily find info on me, listen, watch, and shop with me. He also made it pretty easy for me to make edits on the fly and release projects whenever I want! Worth every penny and I highly recommend investing with this pro!"

Kody Bramlett
Owner, Pushin Positivity
"Working with Mario has given me the opportunity to expand my artistry and my fanbase. He makes you look professional and for the pricing, you can't get anything better than this in Colorado, trust me."

Joe Christopher Boyd
Artist, Esu The Illest
"The name speaks for it self "FLAWLESS" Solo Empire Ent had some HD promo videos made for a few of our events. Turned out great. We will definitely back."

Will Sprout
Owner, Solo Empire Ent.
"Great service. The websites are well assembled and appealing. The Flawless team builds smooth transitions and a good product."

John Piccone
Owner, Stallion Moving Services
"Outstanding services. High-quality graphics, videos, and website design. The fixer all Of problems big and small. Wonderful fast customer service."

Amy Crothers
Owner, Elite Weight Loss
"Mario and his team are awesome! They made me feel so comfortable and able to be myself. They are so professional and the work is amazing. I definitely recommend them for all your Artistic needs."

Bliss Kinlaw
Ambassador, THC Girls
"If you want a good quality website you would like to build for your business then Flawless is the way to go."

Juan Diaz
Artist, Kra Z Spirit
"The turnaround was prompt. I would def recommend Flawless for media needs."

Jaeson Kyle
Artist, Mylo Indygo
"Great service will definitely recommend. My website/logo looks great."

Darrel Quintana
Owner, Alumni Auto Glass
"Thank you for your service. You did a great job."

Steve Hursh
Owner, Steam Pro Inc.
"Great experience!! Takes pride in what he does!!"

Louis Perez
Artist, Lou Denver
"A very good company, and very good person."

John Clay
Owner, Johnny Macho
"It was a struggle finding someone to listen and take our thoughts and make them a reality. With Mario, interaction was simple, to the point, and quick response time. Now we can focus on building the board and moving forward with our public charity."

Brendan Hogan
Jaydynn's Light
"Mario was awesome to work with! Highly recommended, Very reliable. On-time and On Point with everything! Had a Blast recording our video! and he made last-minute accommodations to help us out 2 thumbs up! I'll def be back to work with him again."

Sean McGinney
Artist, Intrakit
"What can I say, I was very picky on how to debut my visuals for the 1st time and had a shaky plan but Mario came through and totally matched the tone of the song, "flawlessly" made clean edits and takes, and well, made my homegirl Megan and I look good! I highly recommend their service. It's fun and professional at the same time."

Eddie Prieto
Artist, Eddie P.
"Mario & his team have created many great videos and taken amazing photos for our company as well. Everything they produce truly is flawless."

Eleanor Rose
Ambassador, THC Girls
"Mario was very professional, yet very down to earth. Very open-minded with ideas… Came out awesome."

Stephon Alexander
Artist, AR The Don
"Mario has an e
xcellent team with amazing Quality work and they take so much time to make you look unique."

Davon Commander
Artist, Philosophy Oso
"Mario has been amazing. He absolutely goes above and beyond! While I still have more challenges to address as I move forward with my project, his expertise is obvious and his efforts to get to the root of the problem have been unparalleled. Highly recommended!"
Ditabo Ventures
Owner/Founder
"Thanks to Mario, we have a logo and letterhead. Now, we can focus on building the board and moving forward with our public charity."

Brendan Hogan
Founder, Jaydynn's Light
"I was struggling with the Stripe payments API integration with my app, specifically subscriptions! I was seriously banging my head against the wall! Mario was able to solve my problem quickly and improve then UX! Now, no more worries with Stripe!"

Brandon Lee
Owner, Edison Apps LLC
"It was rather hard for me to define the necessary logic to build my app. I was trying to find answers via the Adalo forum and some of them were found, but still, it requested for too much time. There was a moment, when I thought that maybe I would not be able to build a product via Adalo by myself, I was really upset with these thoughts
Our mentoring session really helped me to define the correct approach to app building. After the meeting, within two days, I fully updated the app I had and it seems that now I'm much closer to the product I'm dreaming about. Now I believe more in no-code, Adalo and myself :)))"
Jane Makarevich
"Before my sync with Mario, I was having some problems with optimizing my Adalo app's list loading, issues with product validations for In-App Purchases, and some design/spacing issues when rendering content in my app. All in all, Mario was able to help crunch through my short-list of issues that were blocking my launch – he also recommended other approaches to optimize and fix/improve tidbits in my app while we worked through my original list. Given Mario's knowledge of the platform, this was all able to be done in the original time slot for the session I had paid for. An efficient & valuable outcome."

Jordan Eskenazi
"I knew nothing about custom API or how to integrate different products or even how to conceptualize it. The info was overwhelming. I felt like I was at a dead end especially since the part of the project I knew least about was the core function of the product. The session helped to speed things way up and help me conceptualize how my market would respond. Now, it's back to flowing well without the obstruction."
Sami El-Khazen
Owner, ChazZen App
I was trying to follow step by step the subscription component integration in Adalo and can't manage to make it work. Huge frustration because I couldn't find anywhere answer to my struggle. I am a mum-solo-preneur and this app is very important to me. My community is waiting for it and it was postponed again and again
Mario help me to understand what I was missing and solved my issue. He also took time to explain to me how to publish on the play store (I created quite a mess with my numerous releases)
I can FINALLY submit my app to the stores and let's hope to have great success with it 🙂
Sarah Nazir
Founder, App des Daronnes
"Mario is a great developer and an equally accomplished instructor. I'll definitely use his services again.
The issues that I was facing honestly reduced the other progress on my app. The functionality needed was crucial so there was really no path forward without it.
The live instructions, in-time changes, clear examples, and meeting recording not only improved my comprehension but can serve as an ongoing reminder when future issues arise. I've gained a new level of confidence regarding app development which will serve me well into the future as a technology leader."

Emeka Kanu
Owner/Founder, ANI
"I needed help with adalo and building out my app. Mario has been nothing short of amazing and I recommend him to anyone looking for help with app development.
I struggled to know the ins and outs and now I'm happy with my final product."
Isiah Watson
Owner/Founder, FreedomU
"Before finding Mario, I struggled with understanding Adalo's logic and programming. I could not understand the DB connections between lists, nested lists, and database connections. Mario was able to explain in simple terms how things work in Adalo. Now, I have an App that works that provides value to hundreds of players and trainers"

Frank So
Founder, SAT Plus
"Working with Mario takes the pressure out of app development in Adalo. He is extremely knowledgeable on this topic and has instant solutions that can be implemented even during the call. Highly recommended if you're looking at creating your own app in a no-code solution like Adalo."
Henk Werner
Innovation Drive
"My biggest struggle was with integrating payments with Adalo. It slowed my progress at a critical juncture. I felt stuck. Mario me insight into my issue and the confidence that I would be able to move forward. I now feel like I have a solid source to reach out to if I have issues."
Tavonia Evans
Founder, Guapcoin & Block4Hire
"The struggle was just navigating Adalo and overcoming roadblocks. Mario was super informative and helpful. Huge benefit, highly recommend"
Trevor Hunter
Owner/Founder, Z3D
"I don't believe in luck, I believe in trust and understanding!"
Chinyere Loveth

Jon Moore

Angelina Benson

Anita Lopez
Perhaps you are someone who is looking to get started with your own website or business but half-heartedly tries to figure everything out on your own.
If that is true, know this: Building successful websites and businesses takes months – if not years- of work, studying, research, failures, setbacks, corrections, trial, and error. It does not happen overnight. If you are looking for success tomorrow without working hard today or taking a step back to analyze what you are doing and where you are going, then it will never happen.
I have been there – many times over. I have personally worked with hundreds of small business owners throughout the United States who were not seeing any progress in their businesses because they were trying to go to the "top" without first seeking the fundamentals.
I have helped them implement effective marketing strategies to start generating revenue, set up proper business systems, learn how to track progress for better management, and structure their content so that it attracts more traffic.
My consulting services are very popular among my clients – who are busy running their already-successful businesses but don't have time to focus on some of the more tedious, necessary activities that are required for success.
I have helped them set up their websites and mobile apps so that they can effectively promote their products and services with a professional approach that's designed to convert visitors into paying customers – which is something I have done for myself for many years.
Although my consulting services are not free, if you or your business are looking to take the next step but lack the knowledge, motivation, or resources- I would love to help you do so.